ABOUT
Menu
What the Critics Say
See what the critics say about:
The Signature Hour (Episode 1) | Once Upon a Time (Episode 2) |
Are We Crazy About Our Kids? (Episode 3) | Wounded Places (Episode 4)

THE RAISING OF AMERICA: THE SIGNATURE HOUR
The Raising of America

offers a powerful wake-up call. If we continue to fail our children and our families, we will fail as a country. The US already performs worse than most peer countries on key indicators. But why? This important film reveals how we consistently under-invest in our youngest children and fail to provide the supports families need…We can—and must—all do more.Mary Bassett, MD, MPH, New York City Commissioner of Health
The Raising of America

is a stirring call to action! It reminds us that our children are our highest responsibility and greatest strategic treasure.

The Raising of America

underscores the clear and compelling science: supporting families and enriching the early experiences of our children makes us a better and stronger nation. Harvey Karp, MD, FAAP Author, The Happiest Toddler on the Block
A beautiful mind is a terrible thing to waste, but by neglecting the basic needs of our smallest and most vulnerable citizens, America does it every day. This powerful documentary should focus our energies on building the vital resources needed for early childhood health and development. Barbara Ehrenreich, Author of Nickel and Dimed
The Raising of America

is an extraordinarily important and moving film which illuminates what I witness every day as a pediatrician: how our policies are reflected in our children's bodies and brains. Anyone caring about our country's future needs to see this film, discuss it, and ask our politicians how they propose to improve conditions for all our youngest children and their families. Barry Zuckerman, MD, Founder, Reach Out and Read
Why do we pay so little attention to early child experiences and environments? The social conditions critical to assuring the next generation a strong developmental foundation are depicted with rare clarity and power in the

The Raising of America

. This brilliant film should be used to start conversations throughout our communities, our states and hopefully, our nation about how we can better assure every child a strong start—and our nation a brighter future. Bertram Lubin, MD, President & CEO, UCSF Benioff Children's Hospital Oakland
The Raising of America

offers powerful testimony to why we must comprehensively invest in the lives of our parents and children—so that every family has the chance for stability, health, and success. Malika Saada Saar, Founder, Rights4Girls
When middle-class parents, economists, pediatricians, business-leaders and scientists agree that the future of America is inextricably linked to how we care for children today, you know we all have to act.

The Raising of America

deftly connects the dots between the struggles of parents today with the missed opportunities of policy makers over the past 50 years. The good news is we can decide to make the care and education of young children a national priority by learning from the mistakes of the past. Kris Perry, Executive Director, First Five Years Fund
Most hard-working American families do everything they can for their children's sake. Yet more and more are finding that no matter how hard they try, they just can't provide for their children's basic needs, putting our nation's future in jeopardy. The Raising America shines a bright light on these families' everyday heroism, the hope and potential that live inside every child, and the practical steps we all can take to get our country back on the road to progress before it's too late. Joshua Sparrow, MD, Director, Brazelton Touchpoints Center, Boston Children's Hospital
Provides gripping evidence of the importance of early life experiences for children – and that programs and public policies can create much healthier children for the future. James M. Perrin, MD, FAAP Immediate Past President, American Academy of Pediatrics, Professor of Pediatrics, Harvard Medical School
The Raising of America

makes a compelling case for the roadmap that will make the United States a much healthier nation. Should we follow this pathway, we are sure to improve our health and wellbeing in a holistic and thoughtful way, and be amongst the healthiest nations in a generation. Georges C. Benjamin, MD, Executive Director, American Public Health Association
The Raising of America

should be required viewing for every lawmaker, employer and advocate in this country. It weaves together a powerful mix of historical facts, personal narratives, expert opinions and data that will lead any reasonable viewer to conclude that America is decidedly on the wrong path. As a nation, we must do more to build a better future and this film provides a roadmap for how to get there – by increasing wages and access to affordable family and medical leave and quality child care. Families cannot afford to wait. Debra L. Ness, President, National Partnership for Women & Families
This important documentary makes plain the urgent need to strengthen early childhood education in America. These early years are the bedrock for brain development and educational success. The lack of affordable, quality childcare is now reaching into working- and middle-class families as well, worsening inequality and endangering the country's continued greatness. Geoffrey Canada, President, Harlem Children's Zone
A long-awaited film which brilliantly communicates the value of effective programs, policies and systems that impact early child health and development. It cogently depicts the evidence that early childhood is a critical period where investments improve health across a child's life, as well as educational attainment and economic outcomes…

The Raising of America

is a great way to bring together key local, state and national partners to align efforts to improve conditions for children and families. Lori Tremmel Freeman, CEO, Association of Maternal & Child Health Programs (AMCHP)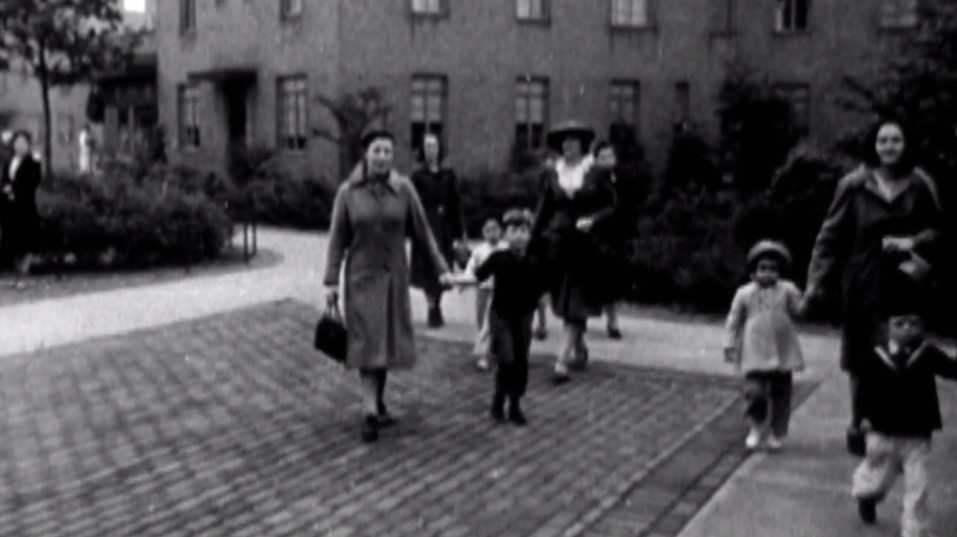 ONCE UPON A TIME

When Childcare for All Wasn't Just a Fairytale
In this brilliant, powerful and moving film we learn the wrenching story of the political forces which hijacked childcare for all in 1971, and still keep us down today. Why did a bill supported by virtually every civic group concerned with children and passed by both houses of Congress, a bill that would have done so much for child well-being, fail so miserably to secure Pres. Nixon's signature to become law? On a #1 issue, this is the #1 film!Arlie Hochschild, author, The Outsourced Self and So How's the Family?
Serves as a powerful call to action, challenging us to renew our commitment to our children and secure a brighter future for our country. The investments we make in our children today have a direct impact on how strong, prosperous, and dynamic America will be tomorrow.House Democratic Leader, Nancy Pelosi
It's hard to believe there was once a national, bipartisan consensus about what America owes its children. This gripping film shows how our commitment to children and working families was derailed by a concerted fear-mongering campaign. But it also reveals what can be done if we set our minds to it. It should be seen by parents, teachers, policy-makers, and especially by the children and teenagers who will shape our future.Stephanie Coontz, author, The Way We Never Were: American Families and the Nostalgia Trap
The extraordinary but widely forgotten story of a time when childcare for all wasn't just a fairy tale has been brilliantly told in this film. In the decades since, the evidence documenting high-quality child care as a critical ingredient in determining whether young children, their families and, indeed, the nation are to flourish has grown ever stronger. Once Upon a Time will inspire us to act so that childcare and preschool for all, finally back on the national agenda, will at long-last become a reality.Lisbeth B. Schorr, author, Within Our Reach
In this thought provoking film, we learn how an initiative which would have opened a path towards a better future for our children while it supported working families was vetoed, marking a turning point in our nation's history and leading to the false dichotomy between care and education which still haunts us today. Once Upon a Time is a powerful, must-see film which will inspire anyone seeing it to redouble their efforts in behalf of quality early care and other initiatives which ensure all families the support their children need to succeed.Joan Lombardi, Director, Early Opportunities LLC; former Deputy Asst Secretary for Early Childhood Development, U.S. Dept of Health & Human Services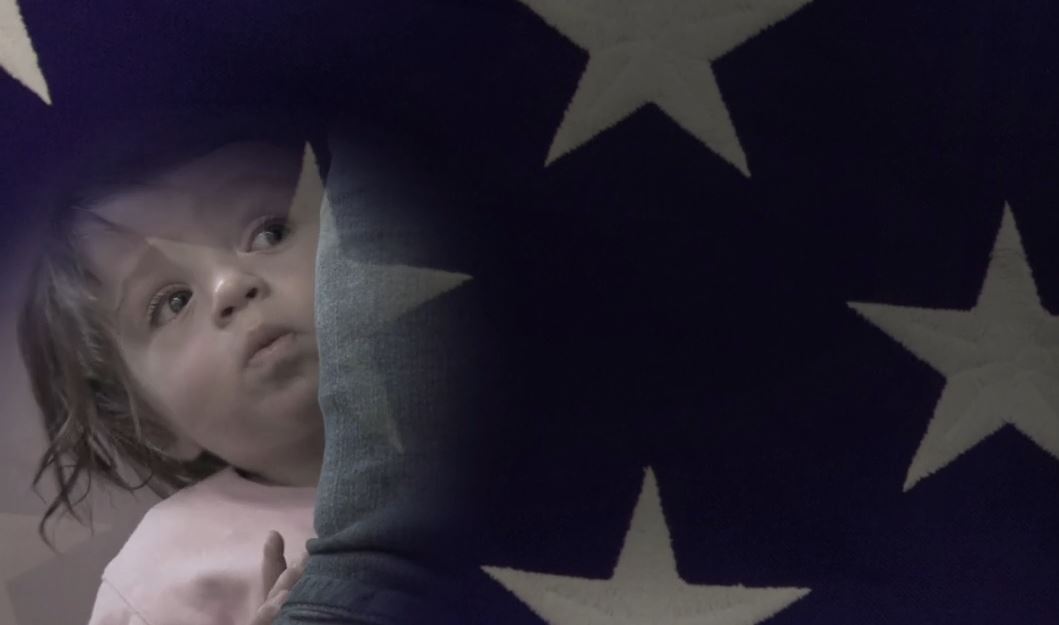 ARE WE CRAZY ABOUT OUR KIDS?
Makes a compelling case for the importance of smart investments in young children, which yield a lifetime of benefits for families, communities, and our country… Demonstrates why we must commit to making this care more available, affordable and of better quality.Lynette M. Fraga, Ph.D., Executive Director, Child Care Aware of America
Makes the vivid and compelling case that investing in policies and programs which support babies, young children and their families benefits us all. Ensuring all children get a good start in life results in a more talented workforce, stronger economy, healthier society and responsible citizenry. This film must be viewed and used as a springboard for action to help all children realize their full potential!Matthew E. Melmed, Executive Director, Zero To Three
A splendid blend of first-rate case studies embedded with vital voices in education, economics, and government. It adds up to a powerful case for investment in the so-important early learning years.David Lawrence Jr., Retired publisher of The Miami Herald, President of The Early Childhood Initiative Foundation, Education and Community Leadership Scholar at the University of Miami School of Education & Human Development
This film powerfully illustrates why business leaders–who might seem unlikely to care about early childhood programs–are committed advocates for investments in early learning. Hundreds of CEO's of major companies, chambers of commerce executives, and small business owners across the country believe that giving children a good beginning is vital to helping kids–and our economy–thrive.Sara Watson, Director, ReadyNation & America's Promise Alliance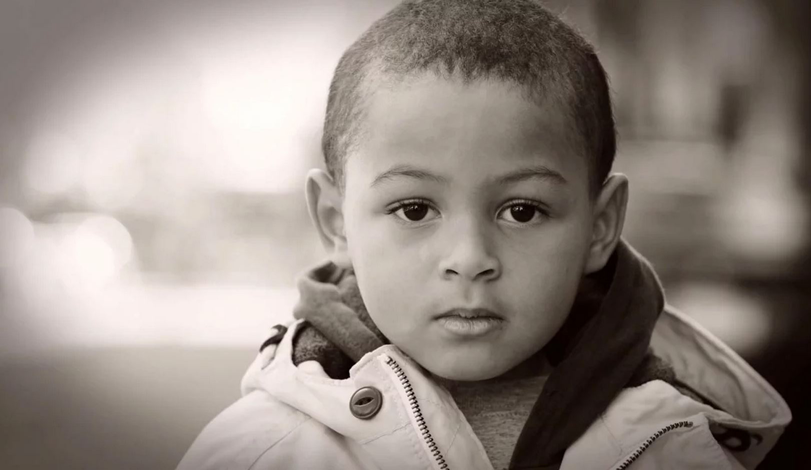 WOUNDED PLACES

Confronting Childhood PTSD in America's Shell-Shocked Cities
Will we let Wounded Places start the conversations we so desperately need? All children react to the world through their experiences. They have the capacities for trust, friendship, learning and love. Or they can become suspicious, fearful and overly aggressive. Wounded Places shows us that children can flourish and our nation becomes healthier, safer and better educated when we care for and invest in impoverished communities rather than neglect them.Benjamin Jealous, former President, NAACP
Thank you, Wounded Places, for uncovering the back story of the violence and trauma in our cities and the cumulative impact it has on our youth, their families, and communities. Now that we've seen it, we must mobilize and engage policymakers, community members, funders, and others to take immediate action. Our children deserve nothing less from us!Angela Glover Blackwell, Founder & CEO, PolicyLink
Wounded Places is a wake-up call. We talk a great deal about the violence in our cities, but not about the aftermath. Wounded Places does. Powerfully and thoughtfully. The film poses the question we must all ask: What happens to a generation of children who come to view the world as hostile and threatening?Alex Kotlowitz, author, There Are No Children Here
No one who sees Wounded Places will remain unmoved by the plight of children growing up in our nation's high-poverty communities. These kids face—as one of the many experts interviewed in the film states—an "unrelenting adversity" that no child should have to face. With this film, California Newsreel again challenges us—when will we live up to our nation's creed that all children should have an equal opportunity to thrive?Brian Smedley, Director, National Collaborative for Health Equity
Wounded Places is a riveting documentary on the severe psychological trauma children suffer living in violent communities. It's an urgent plea to protect our children and help them heal from endemic victimization.Alvin F. Poussaint, MD, Professor of Psychiatry, Harvard Medical School