TAKE ACTION
Menu
The Raising of America Evaluation Report
We're beginning to see a shift in the way Americans think and talk about early childhood.
More than 730,000 people as of this writing have screened and discussed one or more episodes of The Raising of America: Early Childhood and the Future of Our Nation in structured settings since the series' 2015 release and its broadcast on public television. Events have been convened by more than 3,200 organizations in all 50 states as part of this public engagement initiative. Some of these events have been internal (for staff, member and leadership development), others external (with existing and new partners, constituents, the public and policy makers).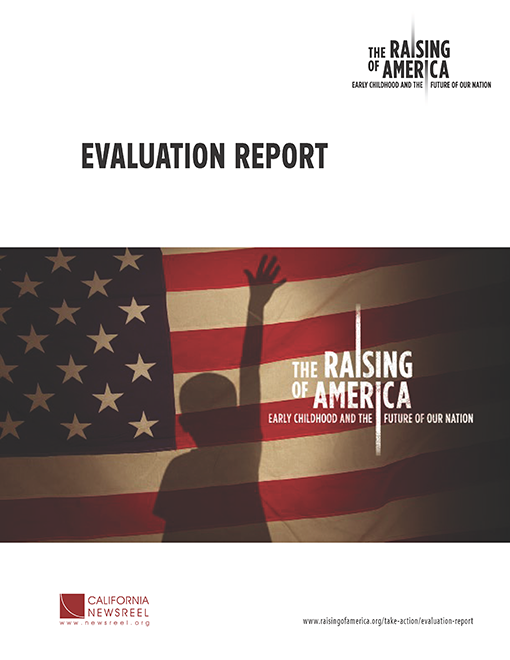 This Evaluation Report looks at how the series has been used in these structured settings—who used it, what worked and what didn't, the victories won, the opportunities missed, and the lessons learned.
The Report includes insights gleaned from a 35-question online Survey, two Case Studies which dive deeper into how the series was used, along with a Discussion and Recommendations for using film for social change.
Summary of Recommendations
1. Early childhood equity is a framework, not an issue. Apply the lens of the young child to assess the impact of your existing and future programs, initiatives, policies and practices.
2. Start with internal screenings and conversations.
3. Don't organize around the film; use the film to help organize around an existing issue.
4. Allow adequate time for thoughtful goal setting, planning and for the screening event itself.
5. Offer audiences specific opportunities for action and next steps which support your goals.
6. Make the screening about "us" not "them". Invite participants to reflect on how they personally, their families, friends and/or their workplaces are affected by the issues depicted on the screen.
7. Be prepared to redirect the conversation from "good" or "bad" parenting to the larger systems and policies which help or hinder parents to be the parents they want to be.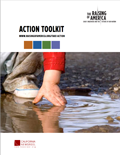 Eight Ways to Use the Series to Advance Your Work
Six Elements of a New Conversation
Planning a Successful Screening